In years to come when I think back to this wedding I will always smell the jasmine that covers Borgo Stomennano's walls, picture the hazy warm glow of a Tuscan evening and hear "That's Amore". It was an absolute pleasure for Rich & I to photograph Kate & Seb's wedding weekend this summer. The couple married on the 22nd June and we were lucky to spend three magical days with them and their wonderful guests. We're still in awe of how beautiful every single detail was and I don't think we'll ever forget our time at the incredible #castangsamore wedding.
- The Pizza Party -
The evening before their wedding, Kate & Seb threw an awesome Pizza Party at Borgo Gallinaio, where most of their wedding guests were staying. The party was such a lovely way for family, friends and guests who'd never met before to mingle and get to know one another before the big day. The dress code for the evening was black & white, but as Kate would be wearing white the next day, she chose to go with a slightly different colour...
- The Big Day -
Kate & Seb's wedding took place at the insanely beautiful Borgo Stomennano. This beautiful 17th Century villa is located in the province of Siena and is very close to Monteriggioni and it's medieval fortress. I left a piece of my heart in this beautiful place and I think it's so easy to see why Kate & Seb chose it as the backdrop for their celebration. It radiates beauty and a unique kind of ancient charm is revealed around every doorway. Blooming jasmine covers it's sun burnt walls, magnificent cypress trees line it's epic driveway and inside, every surface is a piece of art. You really do feel like you're walking through a beautiful oil painting.
Kate & Seb run their own interior design business, Burrow & Hide. Their talent and passion for what they do could be seen in every detail and aesthetic of their day. They elevated the already beautiful villa into something truly stunning.
Photographing a couple so in love, surrounded by such supportive family & friends who loved them so much in return was an incredible honour. To be able to do so in such a magical place was a privilege we'll always be so thankful for. Hopefully the photographs below capture some of that magic…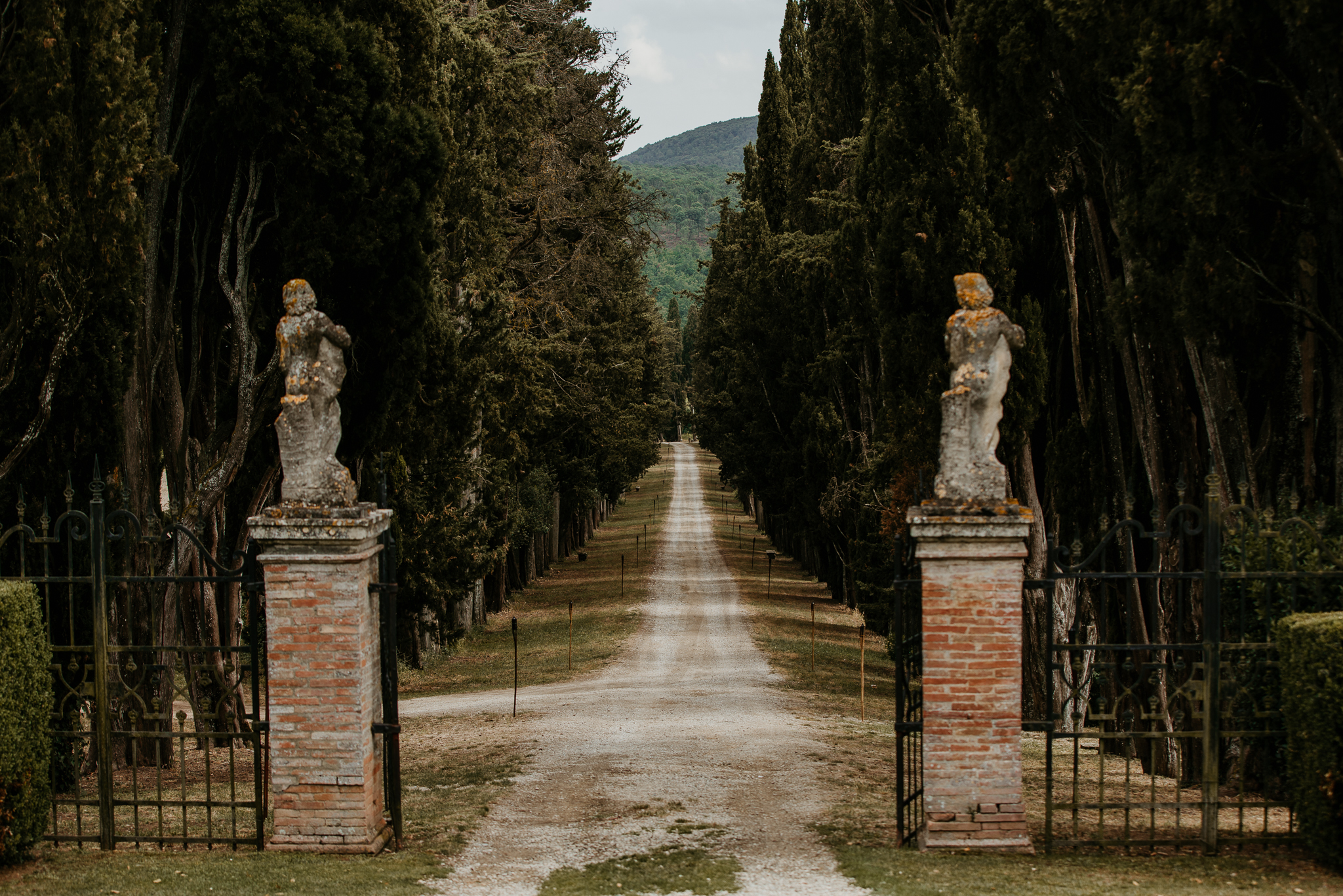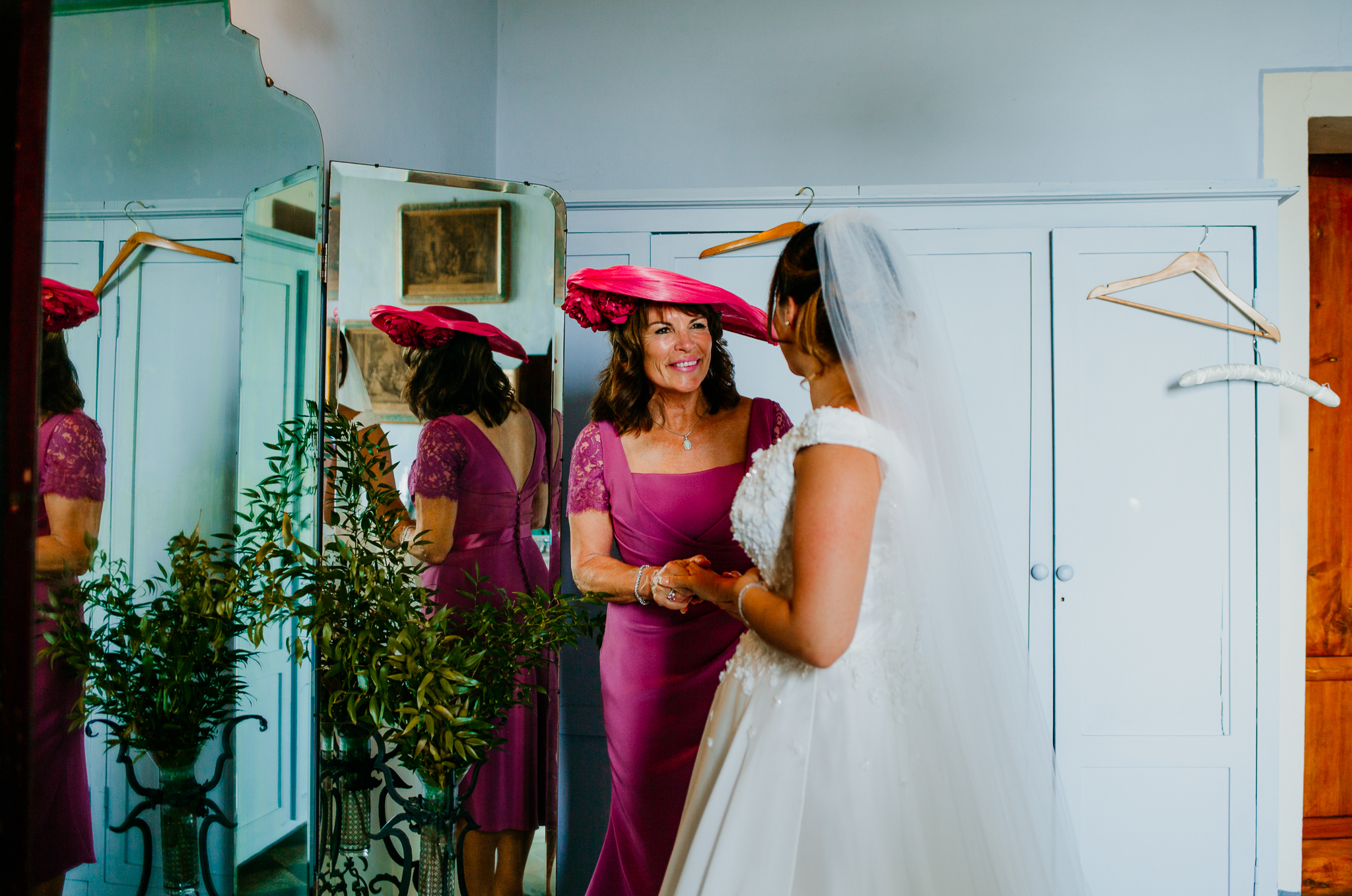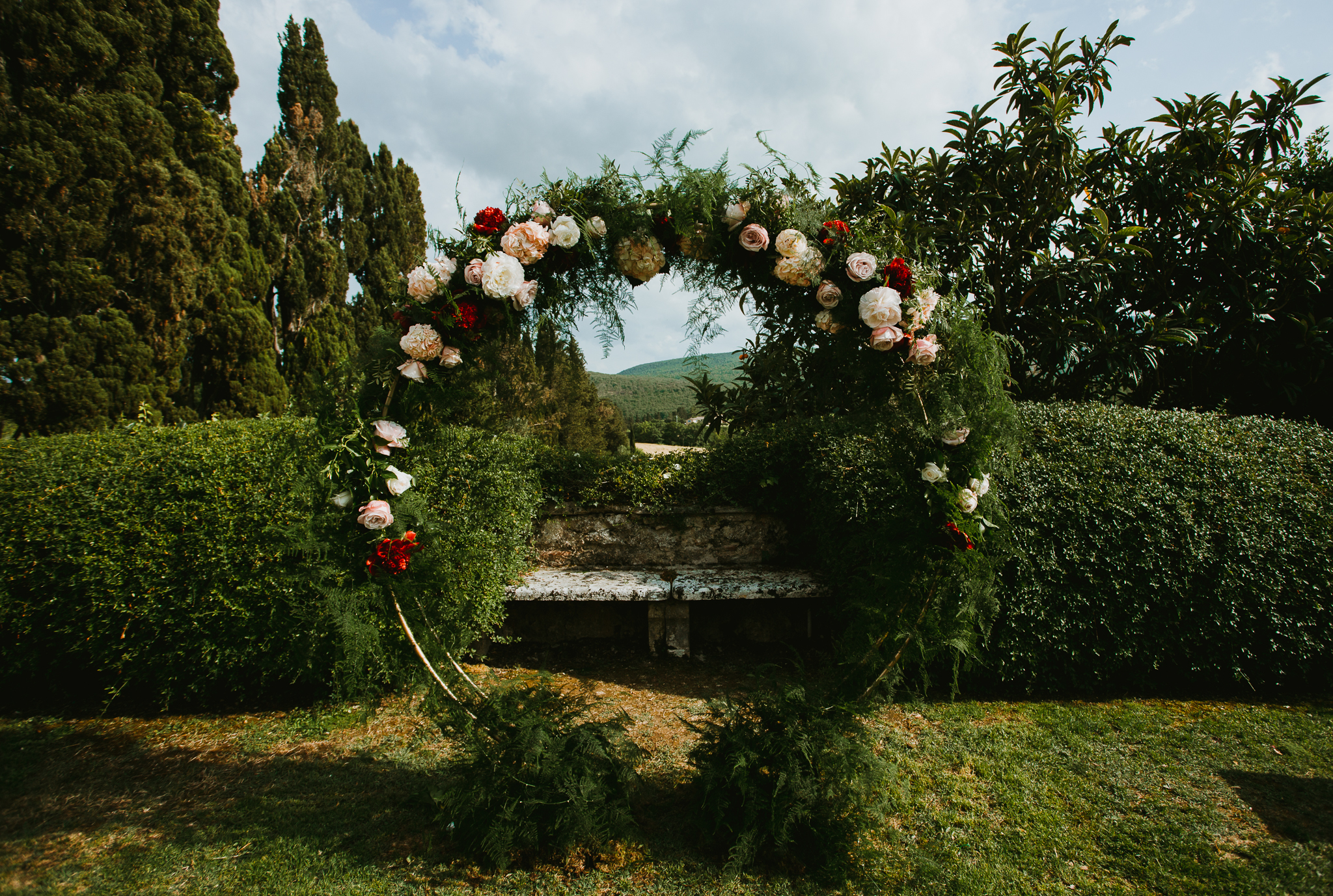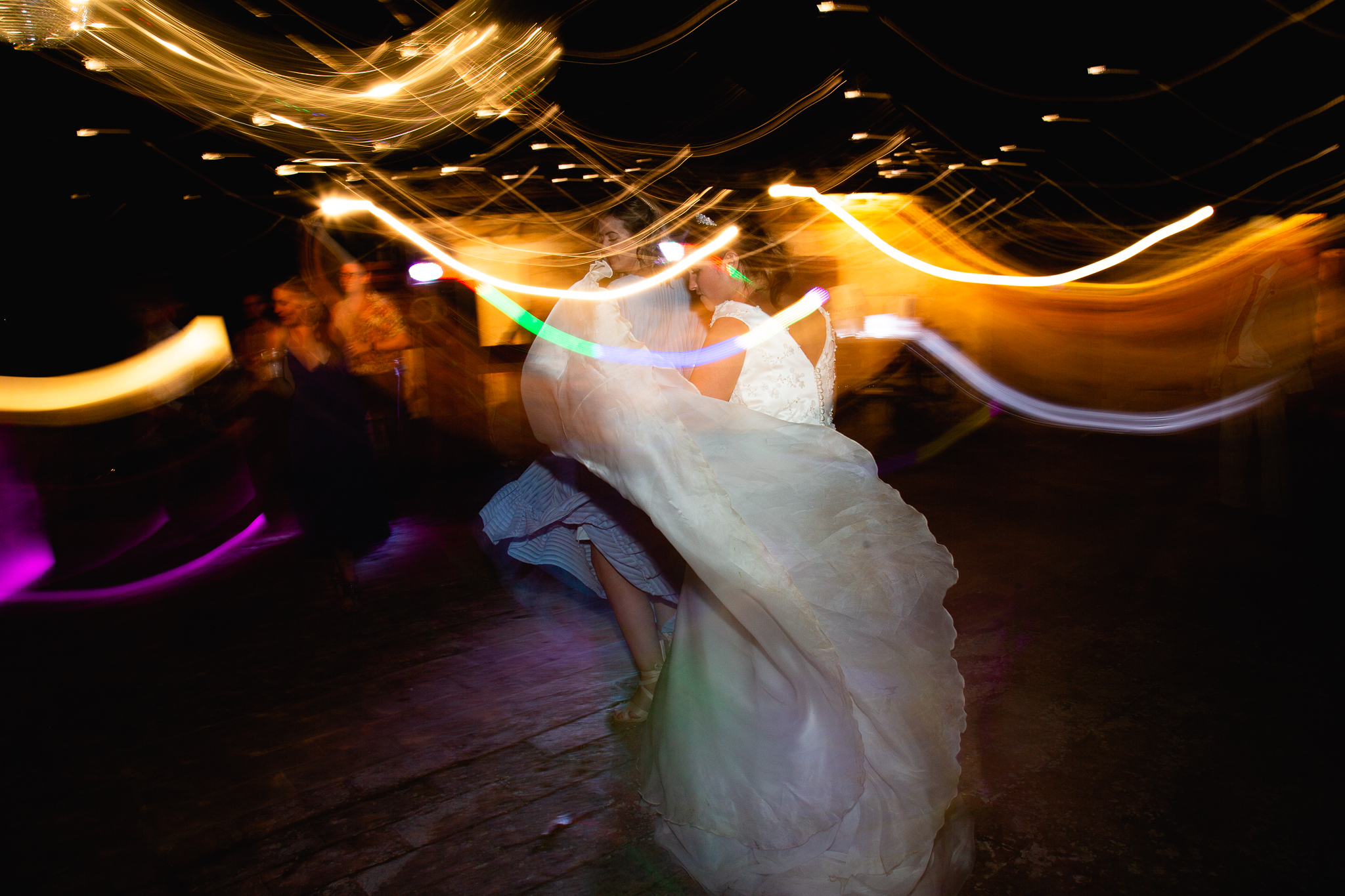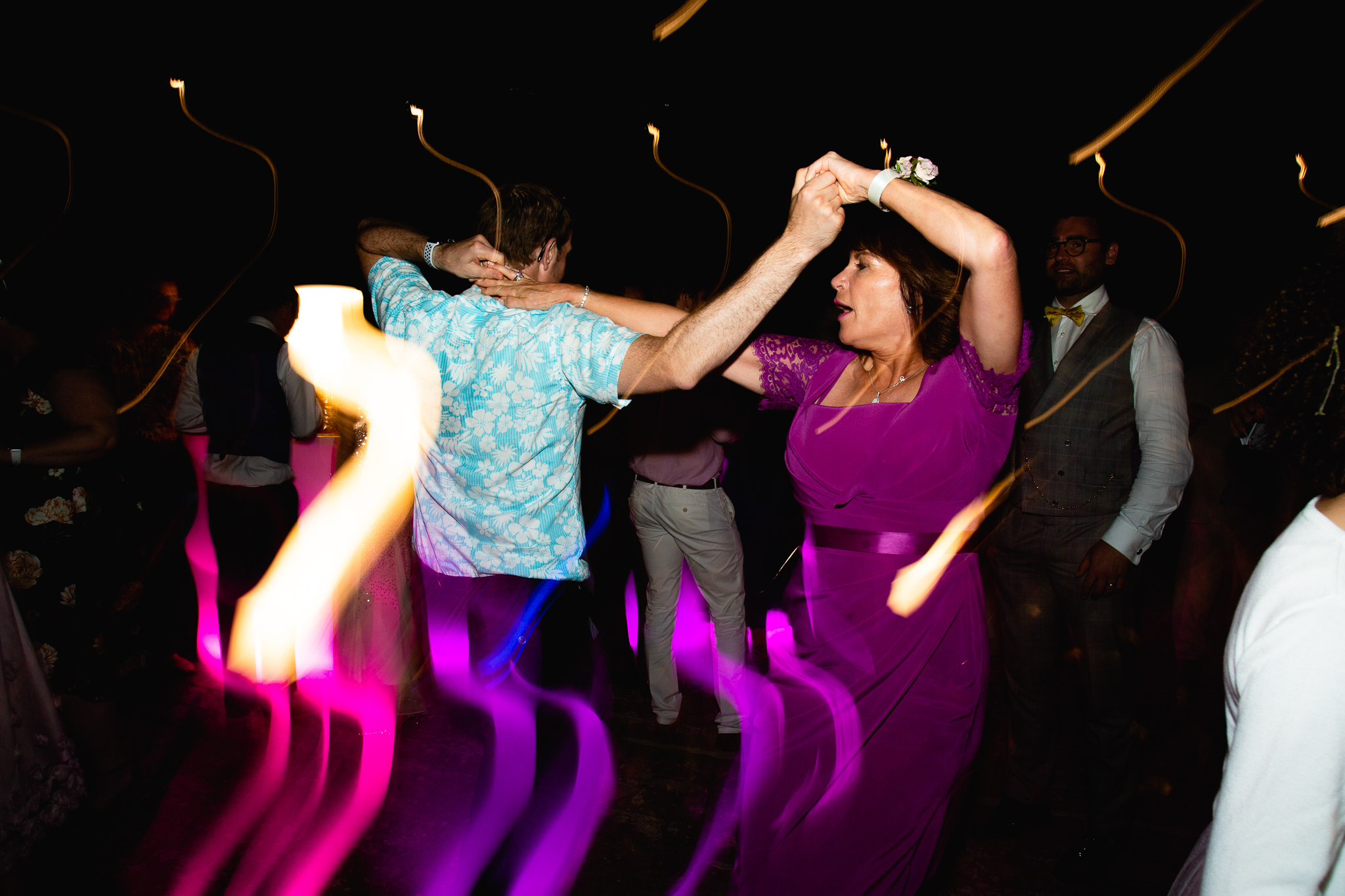 The morning after the night before… The BBQ Brunch
The following morning everyone gathered back at Borgo Stomennano for a beautiful BBQ brunch. This was such a lovely experience for Rich & I as usually we say goodbye to everyone the night of a wedding. It was so lovely to see everyone the next day and get to relive all the wonderful moments of the day before with them. That did feel very special.
It was an incredible honour to witness Kate & Seb announce to their family and friends that they are expecting their first child…